New User Account Activation
For
All New User Account Activation -- Self Service Button
(All New Students, Faculty and Staff)
Access https://portalguard.husson.edu to get to the SelfService Utility login Page: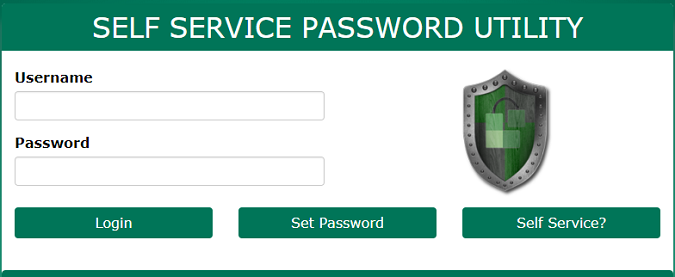 Your username is the same as your

Network Account

, and can b

e found in the "Welcome Email" you received from Husson IT

Student Format:

smith123456

Faculty/Staff Format:

smithj
Select the "Self Service" button

"End-User Self Service" box will appear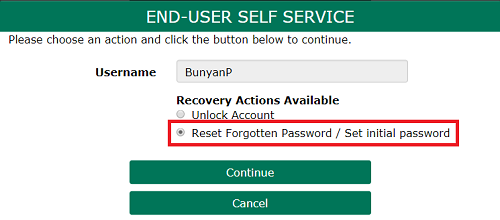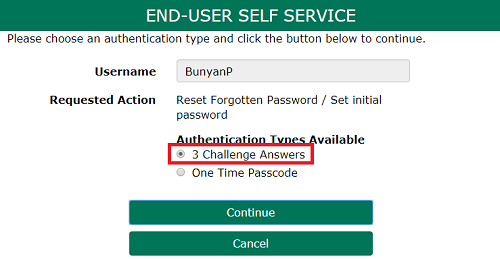 What is your ID Number?

(This is found in your Welcome Email from Husson IT)

What is your Date of Birth (MM/DD/YYYY)

What is your home zip code?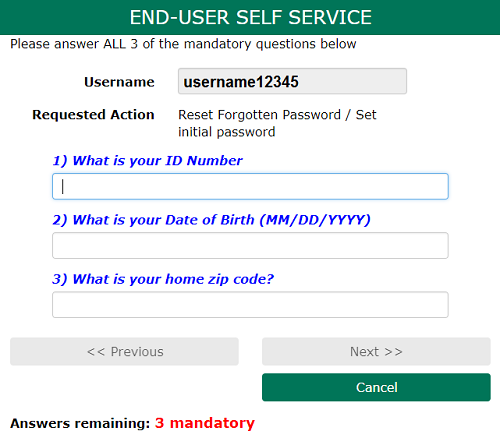 Once all three questions are answered, the "

Continue

" button will become available
Please note the following requirements for passwords:
Your password must contain at least 12 characters

You cannot reuse any of the last 4 passwords used at Husson

Your password cannot contain any part of your name or username

Your password must contain at least 3 of the 4 following types of characters: upper case letters, lower case letters, numbers, symbols.
Also note: If the data entered does NOT match the database this error will be displayed, Please contact Husson IT @ 207-973-1000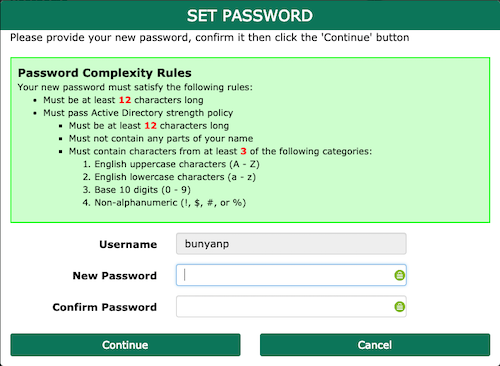 You have now registered your account, and are ready to enroll in the SelfService Utility for future password resets. To enroll in the SelfService Utility with your challenge answers, please click here to access those instructions.